The Chloe Replicant Herkimer Diamond Ring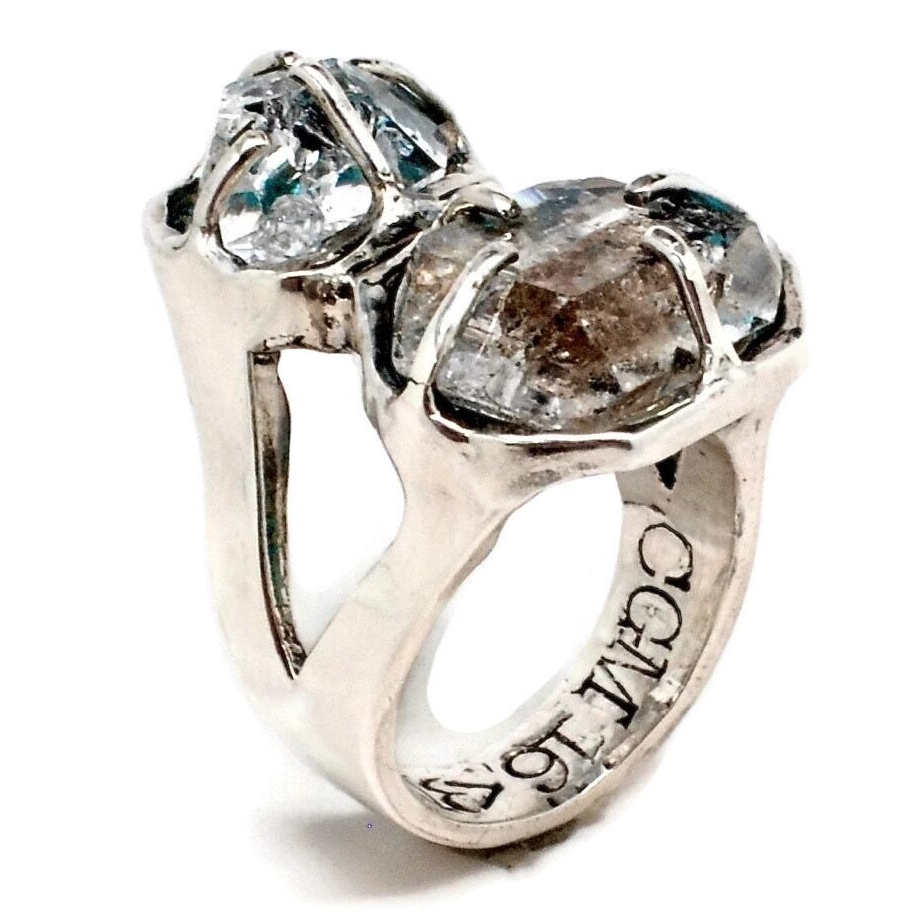 The Chloe Replicant Herkimer Diamond Ring
The Chloe Replicant Herkimer Diamond Ring is a copy of a ring I made for Chloe Grace Moretz's 16th birthday. The Chloe Replicant Herkimaer Diamond Ring is constructed of white brass and bronze and is available in men's and women's sizes.
The original Chloe Herkimer Diamond Ring was made of Sterling Silver and set with two herkimer diamonds. This ring is not for sale but the Chloe Replicant Herkimer Diamond Ring is.
If you would like me to make a similar one similar to Choles and you have a couple Herkimer stones of your own or would like me to source a pair, add the ring to your cart, fill out a quick for and we can get started on your new ring. The Price of $550 Reflects one Exactly like Chloe's. In sterling Silver with actual Herkimer Diamonds it can be made in an array of sizes.