Sonja's Surgical Staple Ring in Sterling Silver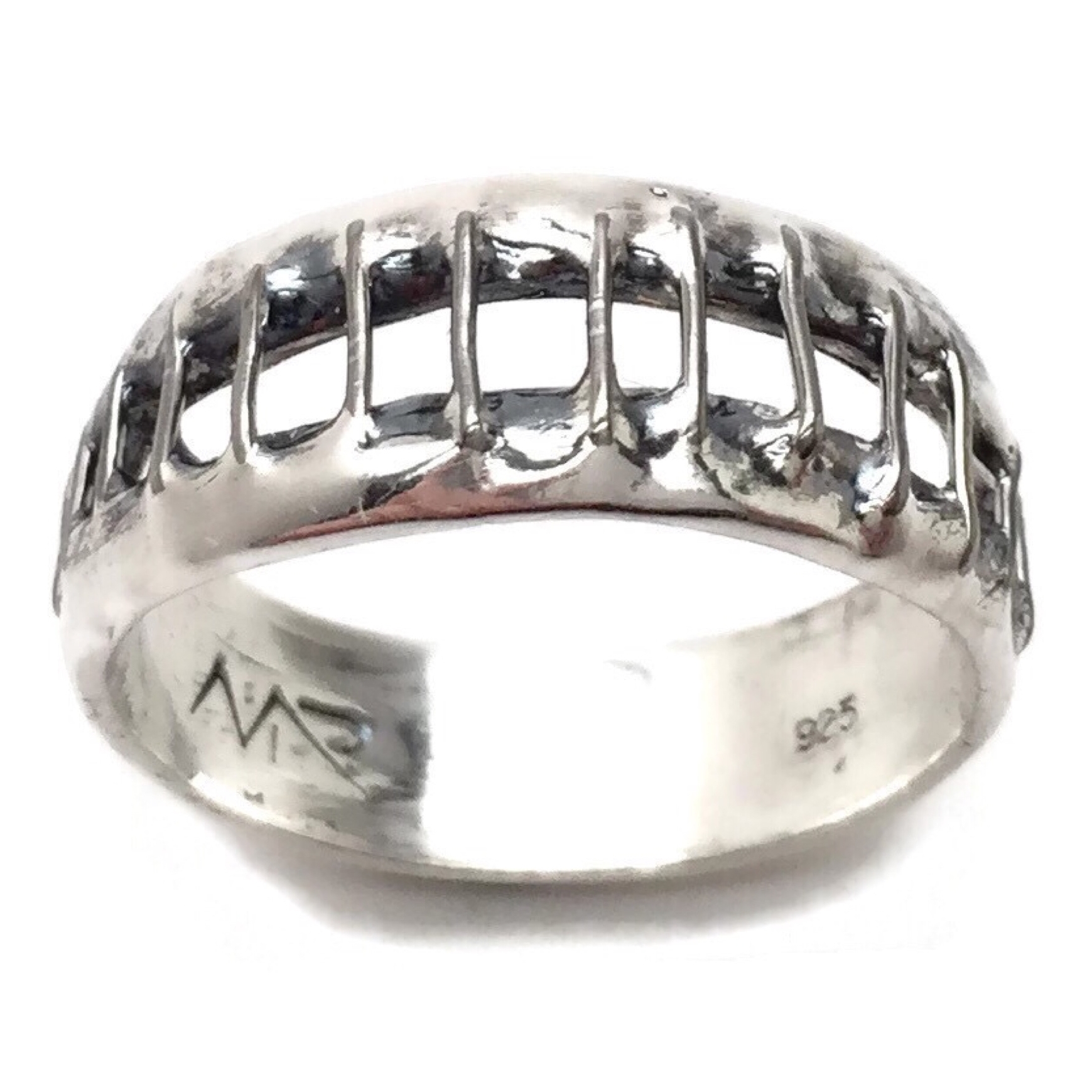 Sonja's Surgical Staple Ring in Sterling Silver
I made this one for a buddy that got staples in here head. I know, ouch right?
I went out with her on here B Day. After Having a few adult beverages, I pleaded with her not to ride her death trap of a bike home.
She agreed, I gave her a hug and began to walk home. I looked back and she was riding away.
She called me 15 minutes later to tell me she made it home ok.
The next morning I got a phone call from her telling me she went outside after our call to have a cigarette. After which, She fell down the stairs on her stoop hitting a planter at the bottom head first. Oh, the irony.
She went to the hospital and got 16 staples in her head. When she got them taken out, I made this ring for her.
The ring is a hand carved creation made from her actual Surgical steel Staples set in a sterling silver band.
When you add this ring to your cart you will be asked to fill out a form about the ring you'd like to create and we'll get started.