Luis's Smokey Quartz Crystal Wishbone Birthday Necklace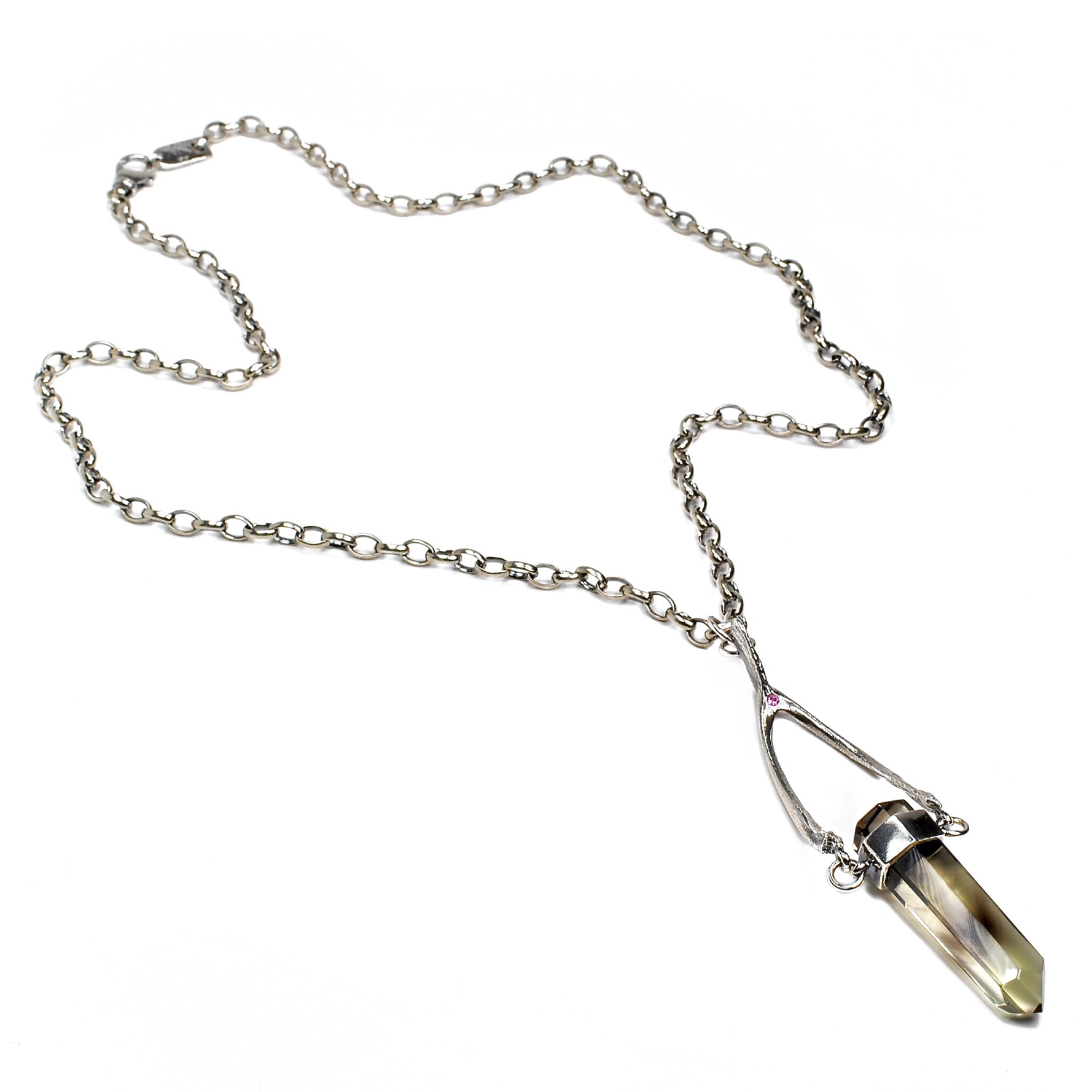 Luis's Smokey Quartz Crystal Wishbone Birthday Necklace
A piece I made for our good friend, Luis Guzman. Incredible actor and even better dude.
The Crystal Wishbone Birthday Necklace is a hand made creation made from a wishbone that I made a mold of and a hand carved holder for the crystal. The necklace is constructed of sterling silver and set with a Phantom Quartz and Luis birth stone in the top of the wishbone.
This is of course a custom one off but I'd be more than happy to to find a crystal or use your crystal to make a Similar piece. Just fill out a short form during check out.